Chicago, IL | April 4 – 5, 2024
The Institute 2024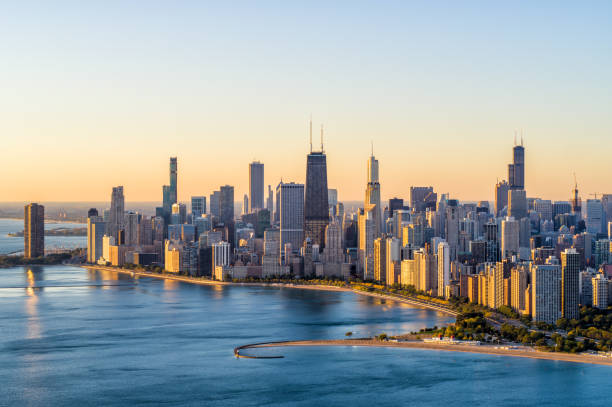 Changes Coming this Year
The New Institute
This year, we will convene the nation's most prominent bond attorneys for a conference built around discussion-based forums. Bond lawyers will share ideas, network, and learn from their colleagues across the country as they do every year. However, this year we are breaking from the traditional lecture-based model of prior Institutes and replacing it with topic-based discussion forums. These forums encourage active participation and involvement from all attendees and promote a sense of inclusivity and empowering individuals to voice their opinions, ask questions, and contribute to The Institute's overall success.
Chatham House Rule
The Chatham House Rule will apply to The Institute 2024. Attendees are free to use the information received, but neither the identity nor the affiliation of the speaker(s), may be revealed. The purpose of the rule is to encourage open discussion since anything said is "off the record."
Attendees will spend the majority of this in-person-only conference in smaller (no more than 50 attendees each) breakout forums led by moderators working to facilitate a dialogue among experienced peers rather than hosting a lecture to students. We will cover and solicit dialogue on both perennial topics for bond lawyers and emerging issues such as changing market structures in a high rate environment, ESG factors in the municipal market, key 2024 implementation dates for the Financial Data Transparency Act (FDTA), and much more.
This new Institute format will tap into the diverse backgrounds and perspectives of attendees leading to a broader range of ideas, innovative thinking, and fresh approaches to the forum topics. Discussion forums will also extend the learning experience beyond The Institute. Attendees can continue their conversations, exchange resources, and seek further clarification on topics of interest, allowing for ongoing learning and growth well after The Institute concludes.
Share ideas, network, and learn from your colleagues across the country.
What to Expect at The Institute
Updates on perennial topics of concerns to bond lawyers and discussion on emerging trends and topics;
Exposure to a wide range of perspectives, ideas, and experiences; encouraging attendees to think critically, challenge assumptions, and consider alternative viewpoints.
The "Chatham House Rule" applies. Everything said at The Institute is "off the record".
Dialogue-based forums that promote a culture of open-mindedness, fostering a more inclusive and well-rounded learning environment;
An exclusive NABL experience, fostering a sense of community, and facilitating meaningful connections and learning opportunities with your peers.
The moderator of each forum will prepare a comprehensive substantive outline, for CLE approval and to delineate the topics to be discussed during the forum. This ensures clarity, fostering meaningful discussions in the forums.
Agenda
The Institute features first-rate CLE sessions featuring prominent moderators, innovative ideas, and actionable takeaways for seasoned (10+ years) professionals. This in-person-only event is a forum for candid discussions fostering a collegial experience, and will not be recorded. Register early to ensure your seat at the table, as Institute attendance is limited to 300 attendees.
Stay tuned for a detailed agenda of conference session details.
Dive into emerging topics from changing market structures to ESG in the municipal market.
Conference Leadership
The content featured in all of our conferences is always member-driven. This year, we want to thank our conference leadership for all their work.
Registration Details
The Institute is exclusively available to NABL members with 10+ years of experience in municipal finance. Attendance will be limited to the first 300 members to register.
Early Bird
(Thru January 15, 2024)
Regular Rate
(After January 15, 2024)
$895
$995
Not a member?
Join NABL Today
Attending The Institute is just one of the many benefits of NABL membership. Join today and be eligible to register for the Institute once registration opens.
Registration Substitution and Refund Policy
Substitutions and cancellations are permitted when requested in writing by Thursday, February 22, 2024, 12:00pm ET. Email requests to registration@nabl.org.
Hotel Information
The Fairmont Chicago, Millennium Park
200 North Columbus Drive
Chicago, Illinois 60601
800.354.5892 | chicago@fairmont.com
Rates and Reservations
Room block rate and booking information to come soon!
Amenities
A modern, professional, on-premise, and full-service business center is available for large or small needs. Room and stay include Concierge, Pet Policy, Accessibility Accommodations, Bell Staff, Laundry, Valet Parking, Wake Up Calls, and WiFi.
Getting There
Chicago O'Hare International Airport (ORD)
18 miles northwest
Chicago Midway International Airport (MDW)
12 miles southwest
Airport Shuttle
For information regarding shuttle transportation to the hotel, please visit www.airportexpress.com.
CLE Information
The Institute will offer up to 12 continuing legal education (CLE) credit hours which includes ethics, technology, and mental health hours. There are accommodations for calculating individual states with a 60-minute CLE credit hour and states with a 50-minute CLE credit hour reporting. We will apply for and anticipate receiving approval for these hours in all applicable states.
When registering for The Institute, please select the sessions you plan to attend, so we can provide you with the correct credit hours for the conference. You have one week after The Institute to make changes to your schedule to reflect the sessions you attended.
Post-Conference: Access Certificates in May 2024
A post-conference email will be sent to attendees with instructions for certificate download. If you have questions or need login assistance, contact us via cle@nabl.org.
---
Thank You Sponsors!
We are grateful to our sponsors who help make this conference possible. NABL Sponsorship plays an important role in promoting the integrity of the municipal bond market and is crucial to making all our educational and advocacy events an integral part of NABL's success. Take a moment and visit their websites to learn more about who they are.
Platinum
Gold
Silver
Bronze